Mid-States Minority Supplier Development Council Hosts 47th Procurement Conference to Serve as a Platform for Change
The Council invites corporations & diverse suppliers throughout
the Midwest region to connect and learn
April 4, 2023
INDIANAPOLIS – The Mid-States Minority Supplier Development Council (Mid-States MSDC) recently opened registration for its annual Procurement Conference on Thursday, April 27, 2023 from 8:00 AM to 5:00 PM at the 502 E. Event Centre in Carmel, IN. The Council's headquarters are in Indianapolis, but the regional nonprofit serves as the intermediary between major corporations and minority business enterprises (MBEs) throughout Central Illinois, Indiana, and Eastern Missouri. This event is providing an opportunity for diverse suppliers to explore innovative best practices, glean from top-tier MBE companies, and connect with Mid-States MSDC community partners, corporate members, and financial agency representatives. The theme of this year's conference is A Platform for Change and holds special meaning for the organization's Interim President & CEO, Daryle L. Johnson.
"Our actions, not just our words, continue to reflect our commitment to equity and inspiring positive change for our corporations and MBE suppliers," Johnson said. "We are proud to reengage diverse business owners and corporate buyers to serve as a platform for connectivity that showcases new approaches to doing business and highlights the resources suppliers need to successfully compete in the marketplace."
The Interim CEO will share the stage with regionally recognized business experts who will focus on topics pertaining to technology, manufacturing, health care, construction, and professional service industries. Notable featured speakers include:
Ying McGuire
CEO & President || National Minority Supplier Development Council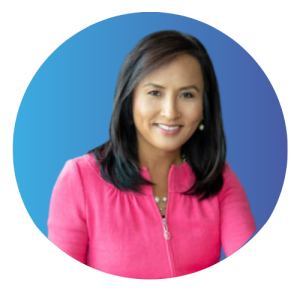 Ying McGuire has been at the helm of the National Minority Supplier Development Council as an innovative non-profit leader with a unique blend of experience in corporate strategy, P&L management, global expansion, strategic alliance, marketing, new business development, sourcing/supply chain management, and supplier diversity.
Tracy Barnes
Chief Information Officer || State of Indiana
Chief Information Officer Tracy Barnes was appointed by Gov. Eric J. Holcomb in March 2020. In this role, Tracy sits on the Governor's Cabinet overseeing the Indiana Office of Technology and provides strategic oversight of the State's technology portfolio, as well as leadership on technology and cybersecurity policy. Tracy also serves as the Co-Chair for the Indiana Executive Council on Cybersecurity.
Dora Lutz
Founder & President || GivingSpring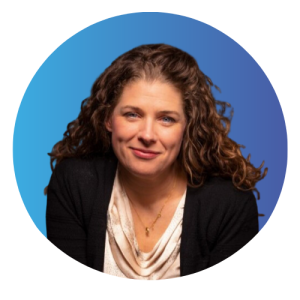 Dora Lutz is an award-winning researcher and international speaker who educates and inspires audiences on how to grow their social impact. She has worked with small businesses, Fortune 100 companies, and even the United Nations as they leverage business models to create sustainable revenue sources and profound social outcomes.
Elio "Leo" Lopez
SVP Community Lending Market Executive || Old National Bank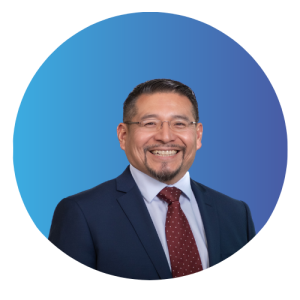 Leo Lopez directs Old National Bank's expanding Community Lending Program to enhance lending strategies and access to capital. He began his banking career over 25 years ago and has been with Old National since 2019 serving as Government & Nonprofit Relationship Manager in its Minneapolis market.
"The research is clear: companies that focus heavily on supplier diversity generate 133% greater returns on procurement investments than their counterparts, and often, this increase is a direct result of working with minority business enterprises," Johnson explained. "We have revamped this event to ensure our participants will leave with a renewed self of confidence and a plan that Mid-States MSDC will help leverage to increase their chances for success."
Registration is now open for Mid-States MSDC's 2023 Procurement Conference, and there are a few sponsorship opportunities available. To reserve your seat, visit www.midstatesevents.org and for event questions, contact the organization's Director of Corporate Relations, Projects, & Events Marquita Powell at marquita.powell@midstatesmsdc.org.
ABOUT MID-STATES MINORITY SUPPLIER DEVELOPMENT COUNCIL
The Mid-States Minority Supplier Development Council is a nonprofit committed to accelerating economic growth by driving opportunities and collaboration between corporations and minority businesses. We connect our corporate members with qualified minority-owned suppliers of all sizes that meet a high standard of excellence within a regional footprint that includes Central Illinois, Indiana, and Eastern Missouri. Learn more at www.midstatesmsdc.org.
###