FOR IMMEDIATE RELEASE
Mosby Ends Decade Long Leadership of the
Mid-States Minority Supplier Development Council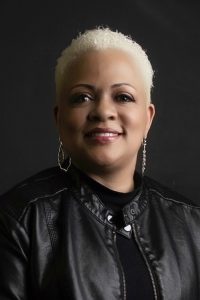 Indianapolis, IN – April 21, 2022 – The Mid-States Minority Supplier Development Council (Mid-States MSDC) announced today that after 11 years, Carolyn E. Mosby will leave her position as President/CEO to assume a new role as Vice President of Marketing Communications with a global technology firm in Georgia.  Her resignation is effective June 30, 2022.
"It has been an honor to lead the Mid-States MSDC and serve our corporate members and certified Minority Business Enterprises (MBEs). I am proud of what we have accomplished on behalf of supplier diversity and development. We worked collectively to advance economic development for communities of color and we have been successful," said Mosby.
During her time as President/CEO, Mosby led the three-state restructuring of her organization, going from operating only in Indiana to expanding to include Central Illinois and Eastern Missouri. Under her leadership, Mosby advanced programming for corporations and minority businesses and entered strategic partnerships with financial institutions and grantmaking organizations to scale minority businesses and create greater access to contracting opportunities. One of those partnerships was through the Indianapolis Minority Business Development Agency (MBDA), operated by the Mid-States MSDC and named the top MBDA Center in the nation in 2014 by the U.S. Department of Commerce, creating 1,000 jobs and more than $330 million in contracting opportunities.
"Mid States MSDC and the entire community of stakeholders working to advance MBE success, have benefited from Carolyn's exceptional leadership for the past 11 years.  As she transitions to her next adventure, her many accomplishments leave deep footprints marking her time as President/CEO," said Dennis Truax, Board Chair and Associate Vice President of Procurement for Eli Lilly. "Over the next two months the Board will work with Carolyn to ensure a smooth transition and identify the right leader to build upon the strong foundation she leaves behind."
Carolyn is considered a leader in the National Minority Supplier Development Council (NMSDC) network and was the first recipient of the organization's Vanguard Award for outstanding leadership by a regional council President. She also held several leadership positions among her 22 peers, serving as Vice President, Secretary, and Treasurer of the national Presidents' leadership group. Among her many other awards and recognitions, Mosby was recently honored with a 2021 Woman of Influence Award presented by the Indianapolis Business Journal.
Mosby has spent most of her career in executive-level positions in marketing, public relations, and communications prior to becoming President/CEO of Mid-States MSDC in 2011. She is the fourth leader of the 46-year-old non-profit.
Media Contact:
Madelyn Gregory, Director of Marketing Communications
madelyn.gregory@midstatesmsdc.org
812.679.7524
###
About Mid-States MSDC
We are a 501(c) 3 non-profit organization, established in 1976, and one of 23 regional affiliates of the National Minority Supplier Development Council (NMSDC). Our network is the nation's most dynamic force in developing successful relationships between America's top corporations and supply-chain providers from the Asian, Black, Hispanic, and Native American communities with more than 1,700 corporate members and more than 12,000 certified minority business enterprises nationwide.
Our mission is to accelerate economic growth by driving opportunities and collaboration between corporations and minority businesses. The Mid-States MSDC's footprint includes Central Illinois, Indiana, and Eastern Missouri. We connect our corporate members with qualified minority-owned suppliers of all sizes that meet a high standard of excellence.